Outdoor cooking is a sensational way to enjoy the long, lazy days of summer. Spending time with family, learning a new skill, and getting some sun are only a few of the benefits of creating an outdoor kitchen. However, while there are numerous ways to cook outdoors, nobody thinks to store their grill tools, pots, pans, or anything else they use. Spring is here, and summer isn't too far behind; it might be time to think about storage solutions.
While many people choose to store their tools in their home, there are weatherproof outdoor cabinets that will keep your cooking utensils away from Mother Nature and keep them handy to your grill. Here are the best and most unique waterproof outdoor kitchen cabinets that you can buy right now from Amazon.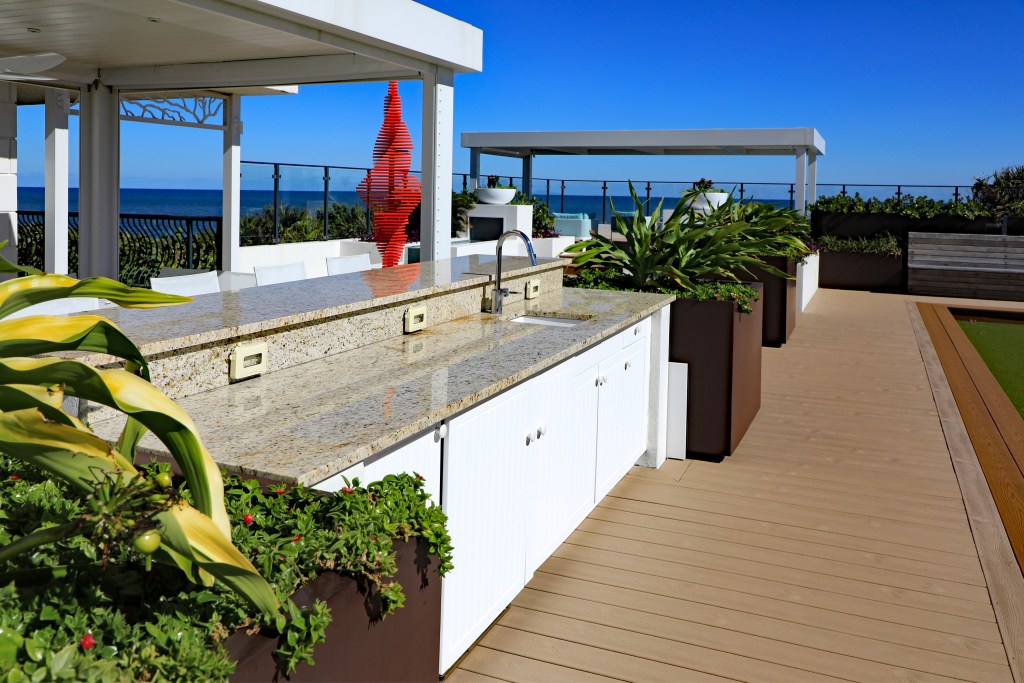 The best cabinets combine functionality with style; the Keter Unity table does just that. With weather-resistant construction, the table will not rust, peel, or dent, weathering any storm. The versatility is also a major bonus: the table can be used as a grill cat, outdoor bar, or prep table thanks to the stainless-steel working surface. It also comes with two sidebars for paper towels and four hooks for hanging tongs, pans, or other accessories.
Many reviewers said the instructions to build the table were "easy to follow" and the finished product was "gorgeous."
Most weatherproof outdoor cabinets look, well, less than beautiful; big, blocky, and not aesthetically appealing. The ADDOK Storage Cabinet does away with all preconceived notions. The doors have a unique geometric pattern making these cabinets seem like an indoor art piece rather an outdoor storage unit. Made with high-density polyethylene, this cabinet will withstand the harshest sun and the deepest snow for dependability all year round.
Reviews for the cabinet said that it can be "assembled in 15 minutes" and one user even said they were "super pleased with the functional, low profile, classy look."
If you don't mind spending a little extra, the Keter Patio Cabinet will be perfect. It is difficult to make fake wood look realistic, but the gray texture on this cabinet will look amazing in any outdoor space. Not to mention that the weather-resistant, waterproof, and UV-protected resin means the cabinet will never peel, rot, or rust, keeping the outdoorsy look through all four seasons and beyond.
The storage can be used for outdoor parties, which is exactly what one reviewer did, saying, "I ordered this to put on my patio to keep supplies in for entertaining … I'm very happy with my purchase!"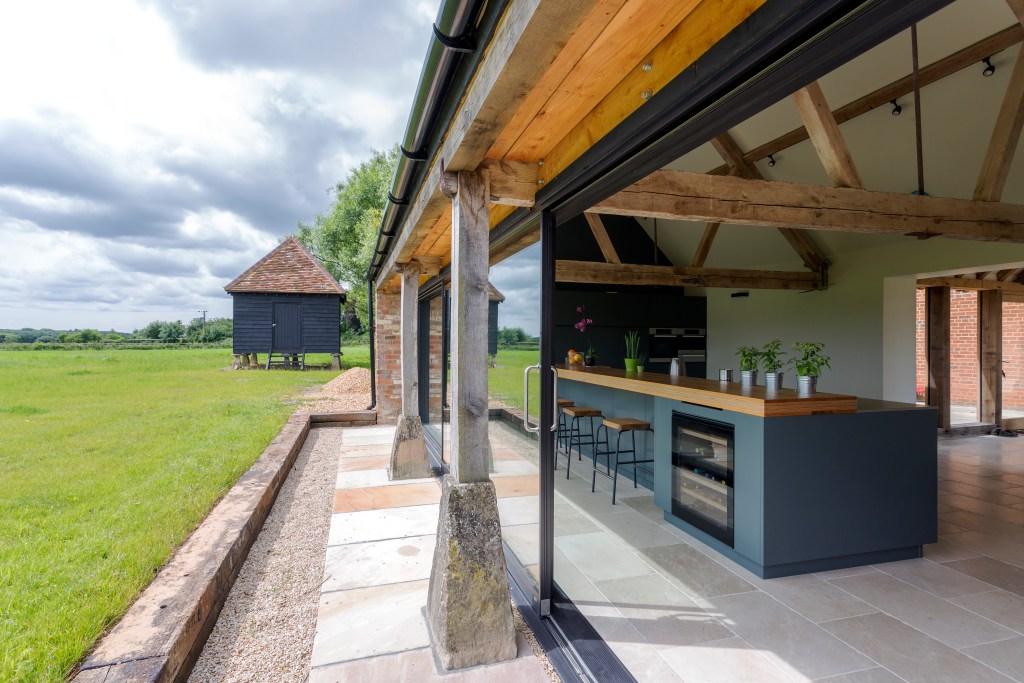 Sometimes the inexpensive, no-frills option is the right choice. The BS Lockable Storage Cabinet is the best option for someone who simply wants to store their grilling accessories for an economical price and call it a day. The four-shelves can be adjusted, allowing for customization and lots of storage space depending on your needs. This cabinet can also be secured with a separate lock, making sure no one else can access your tools.
One reviewer called this storage unit the "perfect cabinet for grilling accessories" while another said they "love everything about this cabinet … and the lock was a bonus."
Perhaps you don't want a basic cabinet, but you also don't want one that looks like it belongs in a gardening magazine. In comes the Suncast Storage Cabinet, looking like something straight out of "Blade Runner." The black and red design sports metal-reinforced shelving that means it looks and feels durable. Each shelf can support up to 200 pounds, making this cabinet one of the strongest on Amazon.
The reviews also give lots of praise, with one user saying they "simply love this product."
Anyone, from grill masters to the occasional outdoor chef, can benefit from having a weatherproof outdoor cabinet. Whether you want to go with a stylish design or a more functional form, every cabinet here will provide you with safety and security from anything that Mother Nature throws at you.
Editors' Recommendations